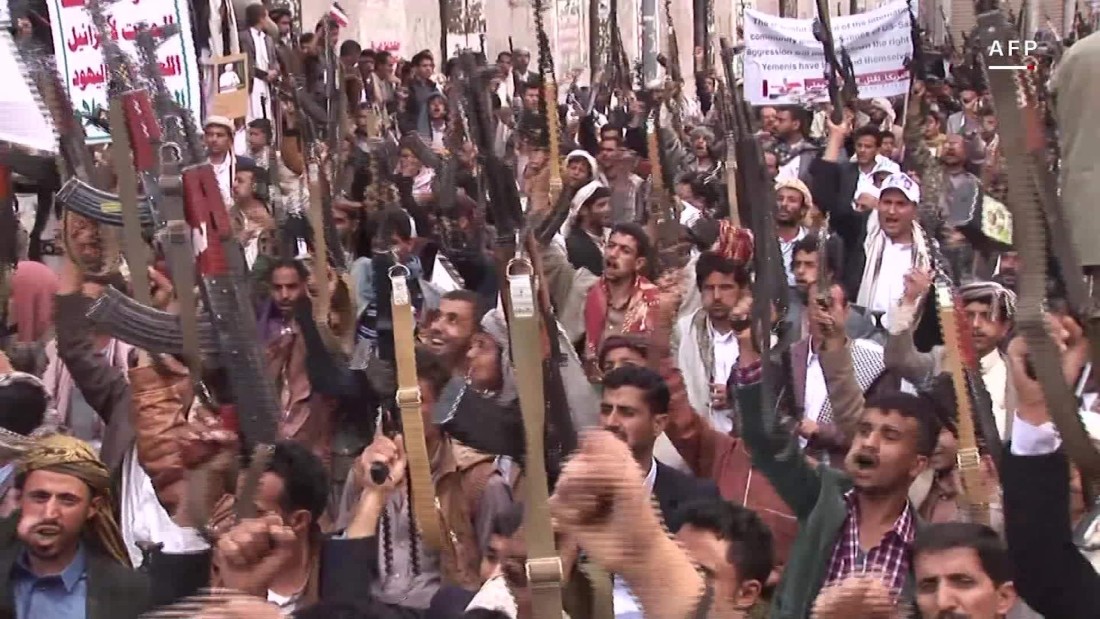 Sanaa, Yemen (CNN)A pair of airstrikes targeting a Yemeni prison killed dozens of inmates off the nation's west coast Saturday, the nation's Houthi-controlled Defense Ministry said.
The airstrikes, which targeted the port city of Hodieda, killed at least 43 inmates, according to the Defense Ministry. It said the death toll from the attack would likely rise once bodies are pulled from the rubble.
The airstrikes come on the heels of last week's 72-hour "cessation of hostilities" between a pro-Yemeni coalition led by Saudi forces and Houthi rebels.
The 'forgotten war' rages on
In early 2015, Houthi rebels — a minority Shia group from the north of the country — drove out the US-backed government, led by President Abdu Rabbu Mansour Hadi, and seized the capital, Sanaa.
Approximately 10,000 Yemenis have died while millions are in need of aid in a conflict that has been dubbed the "
forgotten war
," given that it has occurred in the shadows of the Syrian conflict.
The Saudi-led coalition has claimed to be fighting to prevent Houthi rebels allied with Iran and other forces loyal to Yemen's deposed President Ali Abdullah Saleh from taking power.
In August, peace talks failed, prompting an increase in airstrikes over the past two months.
Earlier this month, US Secretary of State John Kerry called for all sides to "move to the negotiating table" after diplomatic talks in London.
UN calls conflict a 'humanitarian catastrophe'
The Defense Military has blamed the Saudi-led coalition for the airstrikes, calling them the latest in a wave of nearly a dozen airstrikes that have targeted prisons.
The Houthi rebels claim those airstrikes have killed hundreds of inmates. However, the Saudi-led coalition has yet to confirm if they launched any operations in the area on Saturday.
The United Nations has referred to the Yemeni conflict as a "humanitarian catastrophe." UNICEF and other aid agencies have warned that millions of Yemeni people are on the brink of "mass starvation."
Read more: http://www.cnn.com/2016/10/29/middleeast/yemen-airstrikes/index.html