Lane Bryant typically garners attention for the statements it makes with its campaigns. Now, it's going viral for not saying anything at all.
Denise Bidot, plus-size model and founder of the "There Is No Wrong Way To Be A Woman" movement, is the subject of a photo Lane Bryant posted to its Instagram account on Thursday.
Clad in a two-piece bathing suit and a cover up, you might not even notice that the image hasn't been retouched, or that Bidot's stretch marks are fully visible in the shot.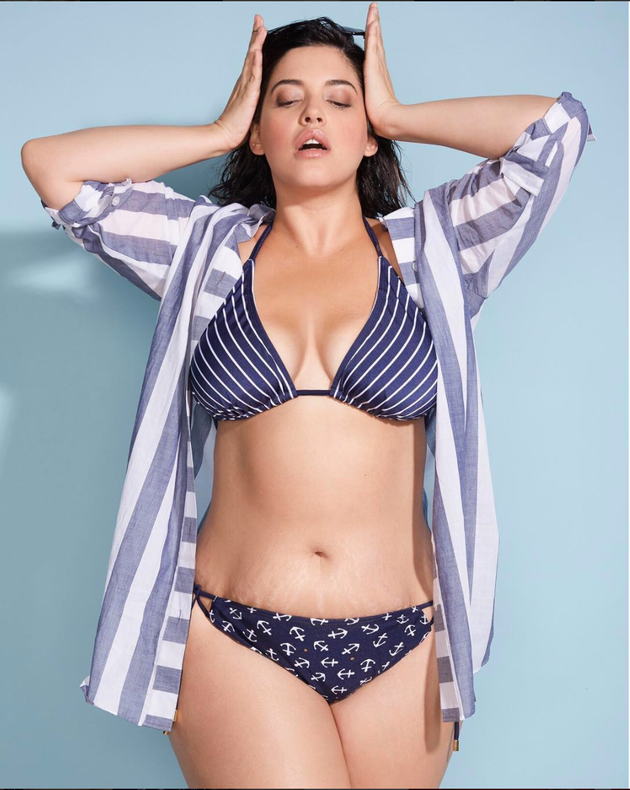 The brand makes no mention of the stretch marks, instead focusing on what's really important, that "It's December. It's Wednesday. We all need a break." In an e-mail to The Huffington Post, CMO and EVP of marketing Brian Beitler explained that the idea behind the image is pretty simple.
"We at Lane Bryant simply believe that all women should be seen and celebrated as they are. Society and the media continuously project an unrealistic and frankly out-dated beauty and body standard," he said.
Bidot later posted the photo to her own Instagram, praising it for "how real it is" and thanking the brand for loving her body, "stretch marks and all."
The model, who has also starred in campaign images for Old Navy and Nordstrom, is joined by the likes of Danielle Brooks, Ashley Graham and Gabourey Sidibe in working with the brand. Beitler told The Huffington Post that these women "are breaking boundaries with their confidence and talent" and "will continue to promote body-inclusion in fashion and media."
We'll be waiting with open arms for the next one.
Read more: http://www.huffingtonpost.com/entry/lane-bryant-stretch-marks_us_584afb56e4b04c8e2bafb351