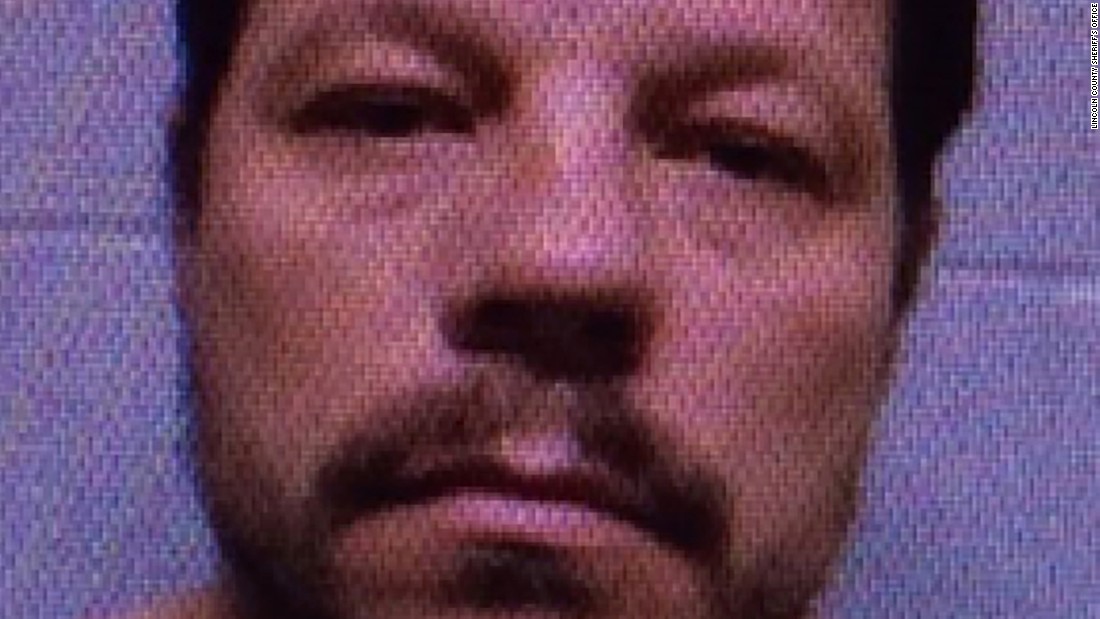 (CNN)Michael Dale Vance, Jr., the Oklahoma fugitive who authorities said shot two officers and killed two relatives a week ago, died in a shootout Sunday night, according to FBI Special Agent Terry Weber.
Vance was killed in Dewey County, U.S. Marshals Service spokesman Dave Turk told CNN. Turk said an officer from the Dewey County Sheriff's Office was injured in the shootout.
Earlier in the day, Ellis County Sheriff Shane Booth said Vance, 38, of Chandler, Oklahoma, had likely been spotted but fled his hiding spot and camp site just north of Hammon. A perimeter was immediately setup at all north entrances to Ellis County and Dewey County. Vance fled in his car but was believed to have been contained within the perimeter, according to Booth.
Around 9:30 p.m. local time, the Dewey County sheriff's deputy pulled over the vehicle Vance was traveling in, Turk said. Gunfire was exchanged and the deputy was struck in the shoulder and elbow, Turk said.
Vance escaped and authorities pursued him. About 45 minutes later, a trooper from the Oklahoma Highway Patrol encountered Vance and a second shootout took place, leaving Vance dead.
Manhunt
Vance had been on the run since allegedly injuring the two officers in Wellston during a shootout on October 23, according to the Lincoln County Sheriff's Office.
Emergency officials in Lincoln County, east of Oklahoma County, said Vance shot and wounded the two officers after they responded a disturbance call. The wounded officers returned fire, striking Vance at least once.
Vance, who was recently charged with child sex abuse, fled in a stolen patrol car. He was believed to be carrying an AK-47.
That evening, investigators believe Vance shot at a woman, injuring her as he stole her Lincoln Town Car.
Authorities later spotted a similar car at a house in Luther, northeast of Oklahoma City.Police found the bodies of Robert and Valerie Kay Wilkson, who were Vance's aunt and uncle, according to
CNN affiliate KFOR-TV
.
Both were stabbed and Robert Wilkson had been shot. Based on the stab wounds, authorities said the killer apparently tried to behead Wilkson and dismember his wife.
Social media posts
Vance boasted about his crimes on social media, posting videos on Facebook. In one instance, he pointed at a weapon on the floor of his vehicle — possibly an AK-47 — and hinted at more violence to come.
Another of Vance's uncles said shortly after the shooting that his nephew may have been plotting the rampage for week.
Vance, who had recently been released from jail, was angry after he was arrested in July on the accusations of child sexual abuse, the uncle told KFOR.
Read more: http://www.cnn.com/2016/10/31/us/oklahoma-fugitive-killed/index.html