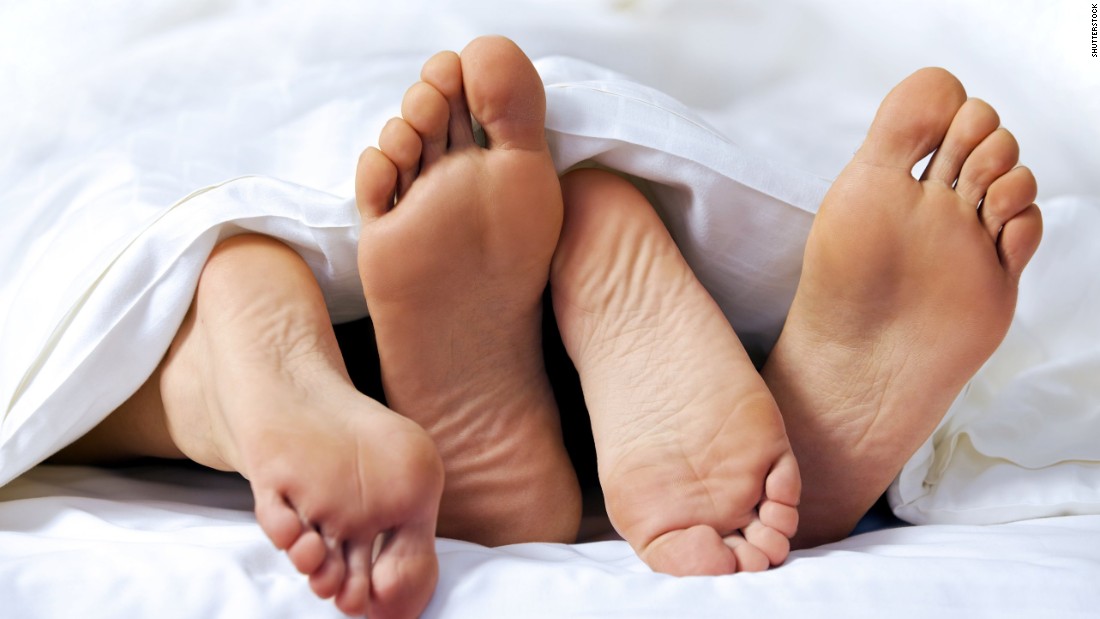 (CNN)Both men and women are responsible for pregnancy, yet the burden of preventing it often falls on one gender. Women can choose from a variety of options to control fertility while for generations, men have been limited to withdrawal, condoms and sterilization. But someday soon, a new method may allow men to shoulder a greater share of responsibility.
A new hormonal birth control shot for men effectively prevented pregnancy in female partners, a
new study
found.
The study, co-sponsored by the United Nations and published Thursday in the Journal of Clinical Endocrinology and Metabolism,tested the safety and effectiveness of a contraceptive shot in 320 healthy men in monogamous relationships with female partners. Conducted at health centers around the world, enrollment began on a rolling basis in September 2008. The men, who ranged in age from 18 to 45, underwent testing to ensure that they had a normal sperm count at the start.
After the shots stopped, most of the men returned to fertility during a recovery period.
"The minimum recovery time was about 12 weeks after the last injection, and the average time was about 26 weeks," said Colvard.
Still, there were problems. After 52 weeks in recovery, eight participants had not returned to fertility. The researchers continued to follow these men individually, and five eventually regained normal sperm counts over a longer period of time. One volunteer did not fully recover within four years, though he did "partially recover, so whether he is actually fertile is not known," Colvard said.
"It shows that it's a risk, a low-probability risk of it, and it's not to be sneezed at as a risk of it, surely," Lloyd said, adding that this risk needs to be compared with those involved in hormonal birth control for women, such as potentially fatal strokes and blood clots.
"These risks of fertility damage are not fatal risks like the women endure with their birth control," said
Lloyd
. "You have to compare what women are doing in terms of taking hormones with what men are doing in terms of taking hormones. Are they taking their life in their hands when they take the hormones? Women are. And that needs to be put right up in front when considering the risk."
Colvard and his co-authors say more research is needed as they work to perfect their cocktail of hormonal contraceptives in an attempt to reduce the risk of side effects, including depression, increased sex drive and acne.
Despite the side effects of the male birth control shot, more than 75% of participants reported being willing to use this method of contraception at the conclusion of the study.
Cohen believes at least part of the reason for this is that they were getting testosterone.
Looking to the future
"Testosterone makes men feel pretty good," Cohen said. "Testosterone is not a stimulant per se, but it is a steroid, and like a lot of steroids, it can give you a boost of energy. It can give you a boost of muscle mass. It can help with weight loss. It can help with mentation," or mental activity.
Lloyd believes that if 75% of the men said they'd be interested in getting the shot if it were available, there's real interest in the product. "That's unbelievable. That's fabulous. I'm very very impressed with that number," she said.
Cohen, who says he he sees patients who face infertility or other hormonal problems, worries about the safety of this method. "Let's just say, when I read it, I was highly alarmed," he said, explaining that putting men on testosterone who have normal testosterone levels is not safe and amounts to a violation of the "ethical clinical practice guidelines."
However, Lloyd thinks this product is a long time coming.
"It's been a long time since people have been talking about male birth control. This goes back to the 1950s at least." When scientists first began talking about hormonal birth control for women, they also discussed the same for men, explained Lloyd, but hormonal contraceptives for men were not acted on or investigated.
Cohen questions the general safety of hormonal birth control — for anyone.
"We're talking about young people, and the scary thing is messing around with young people's hormones, and that can be detrimental for the rest of their life, right?" Cohen said. "You take an 18-year-old girl or a 20-year-old boy and mess around with their hormones, you've really altered possibly how they go through their life.
"If anything, this may wake us up to finding out better hormonal contraceptives for women, right? Because certainly, I know that a lot of young women don't get the type of counseling that maybe they deserve when it comes to contraception," Cohen said. "Just a (prescription) and a visit to Duane Reade is all they get, and that may not be enough."
Read more: http://www.cnn.com/2016/10/30/health/male-birth-control/index.html