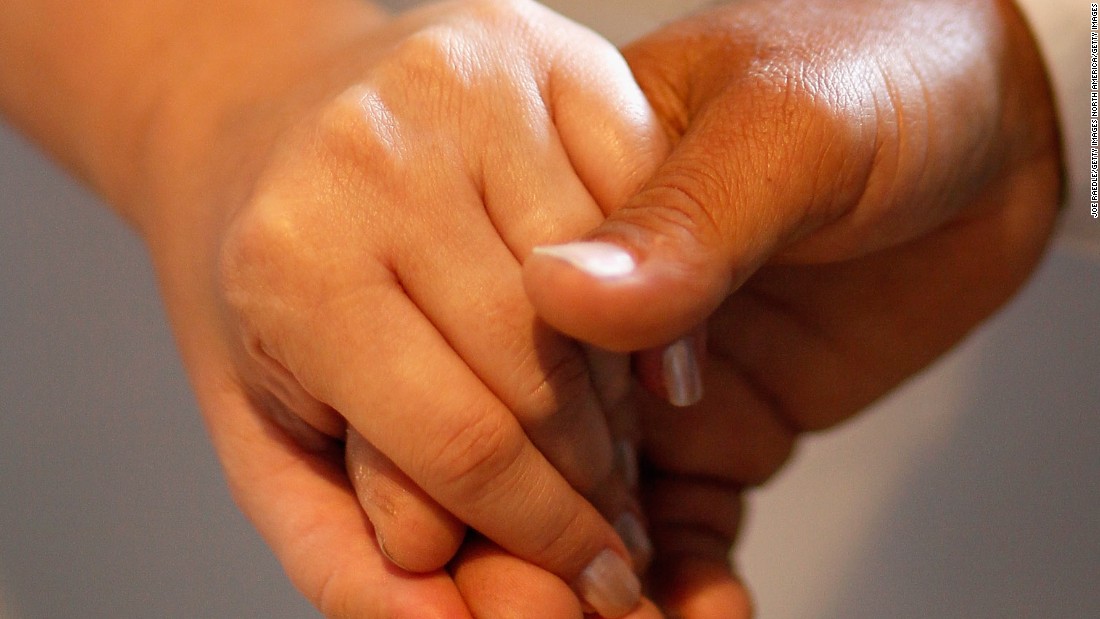 New YorkDestini Belton isn't a doctor or a nurse. She's a trained health coach, and as a trusted neighbor in Harlem, she goes where clinics and hospitals can't — into patients' homes to understand the mundane but vital details of their lives.
She visits people like Jessica Gonzalez who went blind at the age of 22 because of uncontrolled Type 1 diabetes. Now 33, Gonzalez has high blood pressure, high cholesterol and renal disease. Belton worries that Gonzalez isn't taking the right medication at the right time because she can't see the bottles.
Belton's work follows an example from half a world away. A nonprofit called Mamelani Projects brings health care into neighborhoods in Cape Town, South Africa by employing trusted community leaders. There are surprising similarities between South Africa, and the U.S.: a shortage of doctors in poor neighborhoods; widespread distrust of once segregated hospitals; concentrated and crippling poverty and a growing recognition that models of care that go beyond brick-and-mortar clinics are needed.
Rodriguez had dismissed the tingling on her right side as arthritis, but Belton's insistence — and long history working with her — ensured Truglio would take notice. And that is City Health Works' goal: identify patients careening toward catastrophe and intervene before it happens.
"Here we have a patient that had not been to the ER, but was slowly getting worse," said Truglio. "So that's the real success story, as opposed to sort of finding patients who are already in the hospital for something that we should have been dealing with for years before that."
Coaches use electronic health records to inform doctors about developments in the field, like whether patients are taking their medications or experiencing changes in their mental health.
Kaur wants to make coaches an indispensable part of the health care system by professionalizing their role and proving their financial value.
"Six years ago, the word 'community health worker' was foreign to most people we spoke to," she said. "Now it is written into almost every single grant or funding opportunity from (Medicare and Medicaid)."
But Kaur goes home each night to one of her biggest skeptics. Her husband, Dr. Prabhjot Singh, heads the department of health system design at Mount Sinai. He's weighing whether there's enough evidence that her program works and should be integrated into Mount Sinai's core business.
"Every time somebody sees one of these beautiful, well-designed, kind of custom engagement tools, I think the thought that comes up a lot with my colleagues, and frankly my own, is: How do you do this for 40,000 people? 50,000 people at the scale of the Mount Sinai Health System?" said Singh.
He added, "We actually have to know whether or not the relationship between Destini and her client is effective. It may feel really good, but from a health system perspective, we have to really understand, 'Is she getting healthier? And are we doing it in a cost effective way?'"
There are early signs the program is working: Patients with health coaches cost $600 a month less in medical care than a control group, a strong indication that coaches prevented expensive medical emergencies. For half the patients, coaches alerted doctors about patients' urgent needs.
City Health Works remains a small venture, supported largely by foundations interested in testing the model. But Kaur's ultimate aim is to have thousands of coaches like Destini Belton in neighborhoods around the country that can match the successes seen elsewhere in the world.
Read more: http://www.cnn.com/2016/10/28/health/community-health-care/index.html