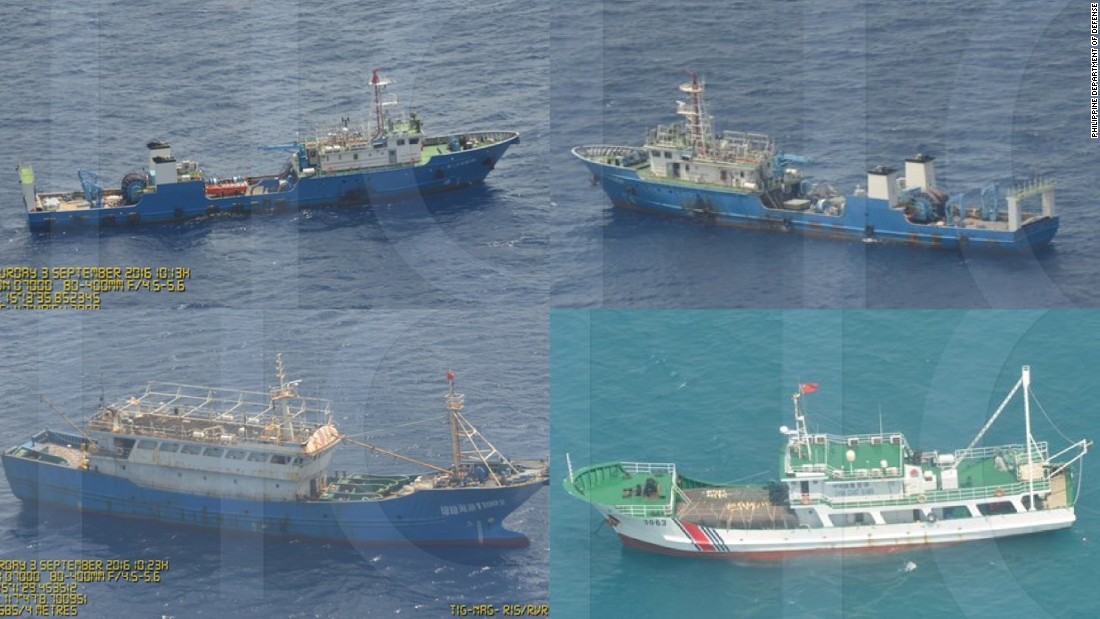 (CNN)Philippine ships have been allowed to access the contested Scarborough Shoal in the South China Sea, with Chinese ships not harassing Filipino fisherman for the first time in years.
Philippines Defense Secretary Delfin Lorenzana told CNN Monday that aerial surveillance had showed that Chinese patrol boats were still guarding the small but strategic reef but had allowed Filipino boats to enter and fish in the nearby waters.
"They are still there, but they are not harassing or preventing our fishermen from fishing," he said.
"This is a welcome development for our fishermen who have been forcibly prevented to fish in their traditional fishing ground," he added.
The apparent concession from Beijing is a victory for President Rodrigo Duterte in a long-running territorial dispute in the South China Sea.
"These developments suggest that China is serious about making partial South China Sea compromises to improve its relationship with the Philippines at America's expense," said Ashley Townshend, a research fellow at the United States Studies Centre at the University of Sydney
Just 130 miles from the Philippines, the reef, which is a fertile fishing ground, is in within range of Subic Bay, a former American military base that US Marines, ships and planes have resumed using again under a new deal.
China claims almost all of the South China Sea, including islands more than 800 miles (1,200 kilometers) from the Chinese mainland, despite objections from neighbors including the Philippines, Malaysia, Brunei and Vietnam.
Tensions have ratcheted up in the past two years as China has reclaimed land in massive dredging operations in the Spratly Islands, turning sandbars into islands equipped with airfields, ports and lighthouses.
In recent months, Beijing has reacted angrily to US freedom of navigation operations in the region, scrambling fighter jets and boats and denouncing the nation's navies as "threatening Chinese sovereignty."
Read more: http://www.cnn.com/2016/10/31/asia/philippines-china-scarborough-shoal-fishermen/index.html