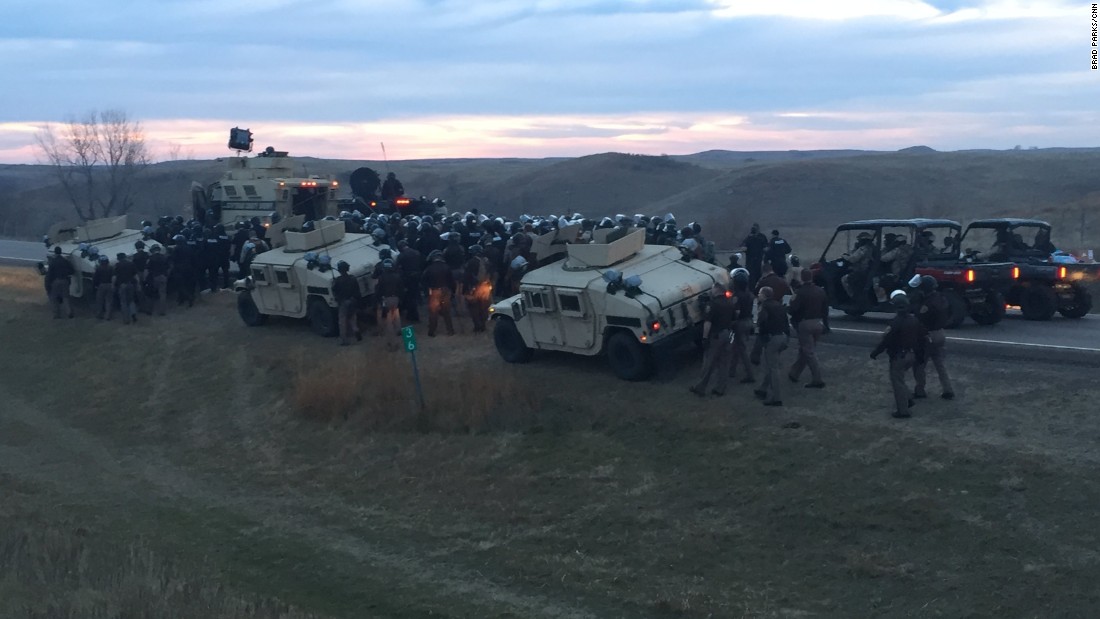 (CNN)Good Friday morning to you, but if you're a Cubs fan, you can't wait for tonight. Here's what you need to know to Get Up to Speed and Out the Door.
1. Pipeline protests
2. Oregon standoff
Ammon Bundy and six others
have been acquitted
for their 41-day armed occupation of the Malheur National Wildlife Refuge. The irony was not lost on social media: White protesters are off the hook standing up for land that isn't theirs, while in North Dakota, the Standing Rock Sioux Tribe is dodging bean bags protesting for land that is.
3. Hillary Clinton
4. Mosul
Hope you can spare a few minutes for this gripping account of
life inside Mosul
where ISIS is prepping both for fight and flight. Residents, risking their lives, tell CNN that militants have booby trapped houses, rigged cars into mobile suicide bombs and forced them to dig elaborate tunnels.
5. Prison death
Critics say medical care is poor in prisons, but it's terrible in privately run ones, which
sacrifice well-being for bottom lines
. The issue's back in the spotlight now that the family of a Texas prisoner has filed suit, alleging the jail didn't do more to prevent his death after guards pepper-sprayed him.
BREAKFAST BROWSE
People are talking about these. Read up. Join in.
Whisper to a scream
Say it ain't so
Oh, baby
If these cuties have to spend their first Halloween in the hospital, at least they'll do it
looking fabulous.
That'll teach her
Buying lottery tickets is a waste of money, she told her husband. Then
she won $1 million
off a scratch-off. Never mind.
Berry wrong
WHAT'S FOR LUNCH
Here's what's coming up later
Play ball
AND FINALLY …
Pumpkin head
It's fall, and almost Halloween, so here's four minutes of a teen girl desperately trying to get her head out of a pumpkin.
Read more: http://www.cnn.com/2016/10/28/us/five-things-friday/index.html